Well,
I wasn't sure where to post these. I would have done a thread in individual comic sections...
But I didn't want to make two threads 8( I'm lazy like that.
Anywhoo
Onto the important things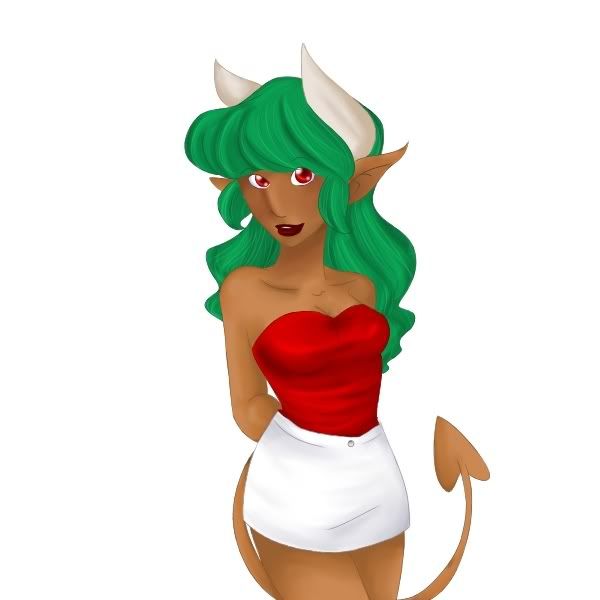 After I was introduced to Squishy comics (horribly late because Dee never told me about it *smacks him*) I decided I really liked Bianca and Helen. But I have a love affair with demons, so Bianca took the lead in getting to be my choice in fanarting with
S'a bit old now, but whatev.
And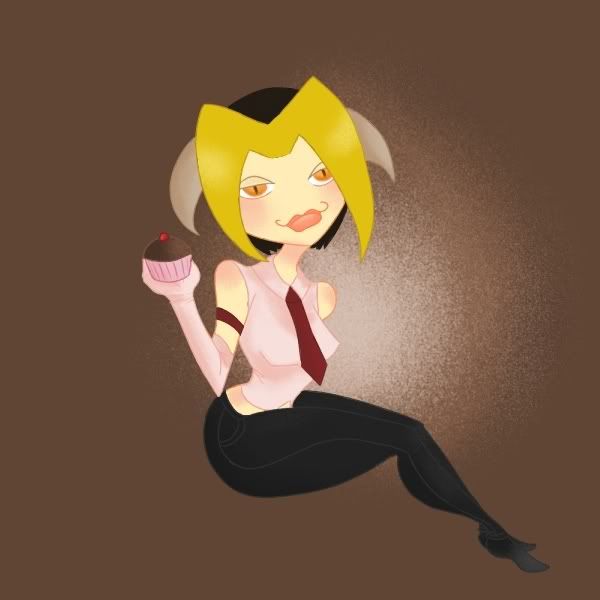 Eurydice from EverWas. I love her design, I suck at drawing ties xD I was going to draw her with the suspenders at first, but after looking at the last couple of comics, I decided to go ahead and give her the tie. I'm a sucker for chicks in ties anyways.
Plus, you know. Demon-y qualities made her full of win too
And it may not be a cake she's holding, but cupcakes count, right~!?
S'all I got for now. But I just wanted to thank you guys for putting so much time and effort into your comics. ^_^ I look forward to every update